Hello Cocoa Daisies and Happy Valentine's Day!! Janet here with a lovely treat!! So, how are your DITL kits going along? Either your Happy Mail has arrived or they're on the way, it's always a thrilling and exciting time. I know I squeal with delight whenever my package arrives! So today, the Design Team is here with loads of FABULOUS inspiration to using those kits once you dig into them 🙂 🙂
I use my DITL kits in different ways, traditional pocket, in a layout, cards, and in my Dori. For today's project, I created a 3×4 mini album to gift my kids. I used the pocket cards, puffy stickers, die cuts, Maggie Holmes Phrase Stickers and the DITL Exclusive Stamp:
To create the booklet, I simply scored and pleated cardstock, then sandwiched and adhered the pocket cards onto the pleats:

Lisa created a layout. She used the bottom of the Maggie Holmes sticker sheet as a whole, using the tags to journal within.
Suz Mannecke created a traditional pocket page layout to document her super fun photos here:

Kylie combined supplies from both the Scrapbooking and DITL kits onto her pocket page layout here:

Marie used the DITL kit & printables from this month and last month. She incorporated the balloon from the scrapbook kit on her pocket layout: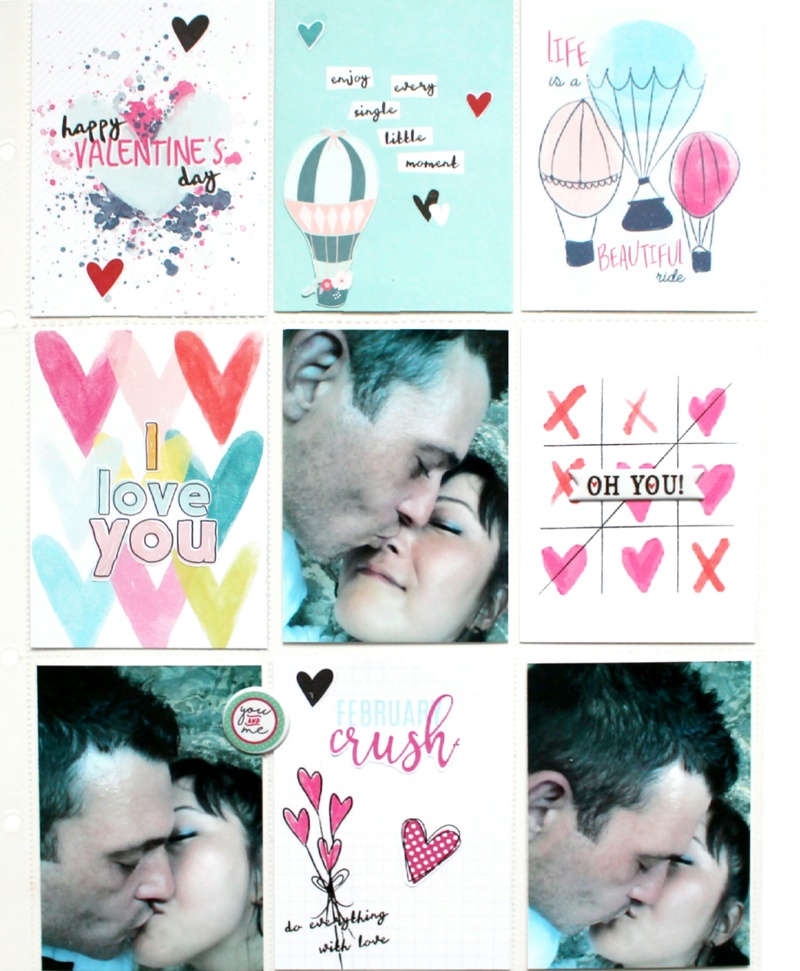 Katherine created this lovely layout with her DITL kit:

And our final inspiration comes from Alissa, using the cards and exclusive 6×6 paper. Love how she added the tissue paper from the packaging!

So how do you DITL? We'd love to see how! Share your pages with us in the Gallery, on our Facebook Group and on Instagram. Don't forget to use hashtag #cocoadaisyFebruary2017 for all to see!
Have a wonderful Valentine's Day with your loved ones!! ♥ ♥ ♥