Hello everyone,
the Cocoa Daisy Design Team is back this month with new stamping inspirations using the May kits.
The kits are gorgeous and they make me want to go on vacation because they are full of flamingos, pinapples, tropical elements …
Kelli says: 'I love the stamps this month! Those days of the week are so cute and useful. The pineapple is darling. I also love the arrows and more'.
Her page is gorgeous. She has a great style! I love how she used the flower, friday, arrow and pinapple stamps.
Suz: 'Here I have used the "soak up the sun" stamp as part of my card's sentiment'.
I am a big fan of Suz's cards! The pinapple with glasses is soo cute! I love it!
I love the stamps too! I use the leaf, pinapple and arrow stamps for my page.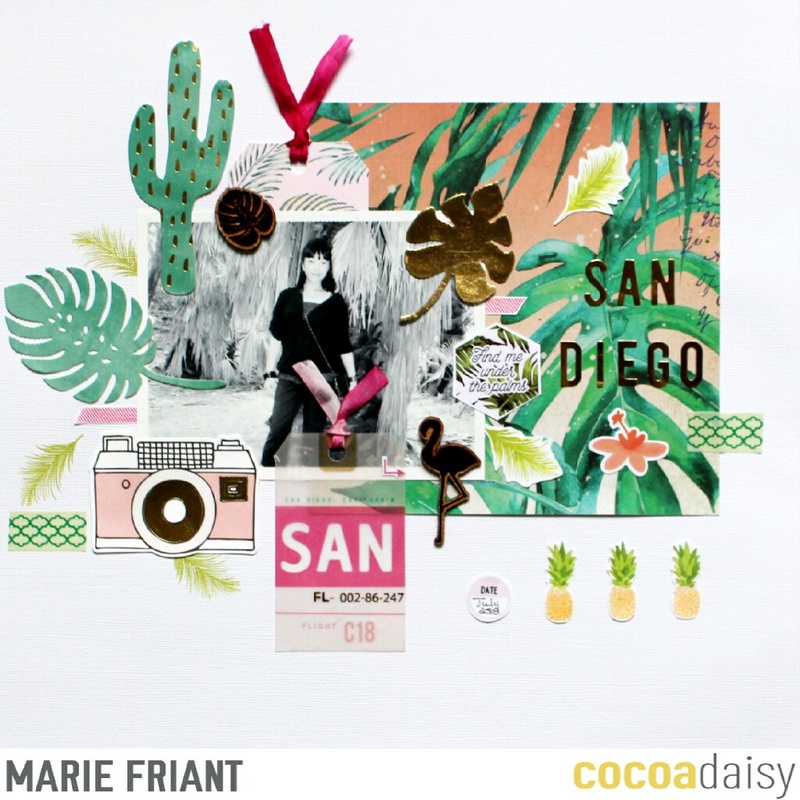 I hope you enjoyed our projects and wish you all a great month of May!
Marie