Welcome Daisy fans, Wendy here today sharing some incredible inspiration from our Design Team.  Are you loving the South Beach kits?  They are so bright and fun, I'm totally in love!
First up is Suz who mixed + matched the April and May kits in this two page spread.  I'm loving that picture of the fancy wear and teh umbrella paired with the april rain card don't you?
Next up is Kylie and look at the amazing colors she has going in these pages, I am totally in love!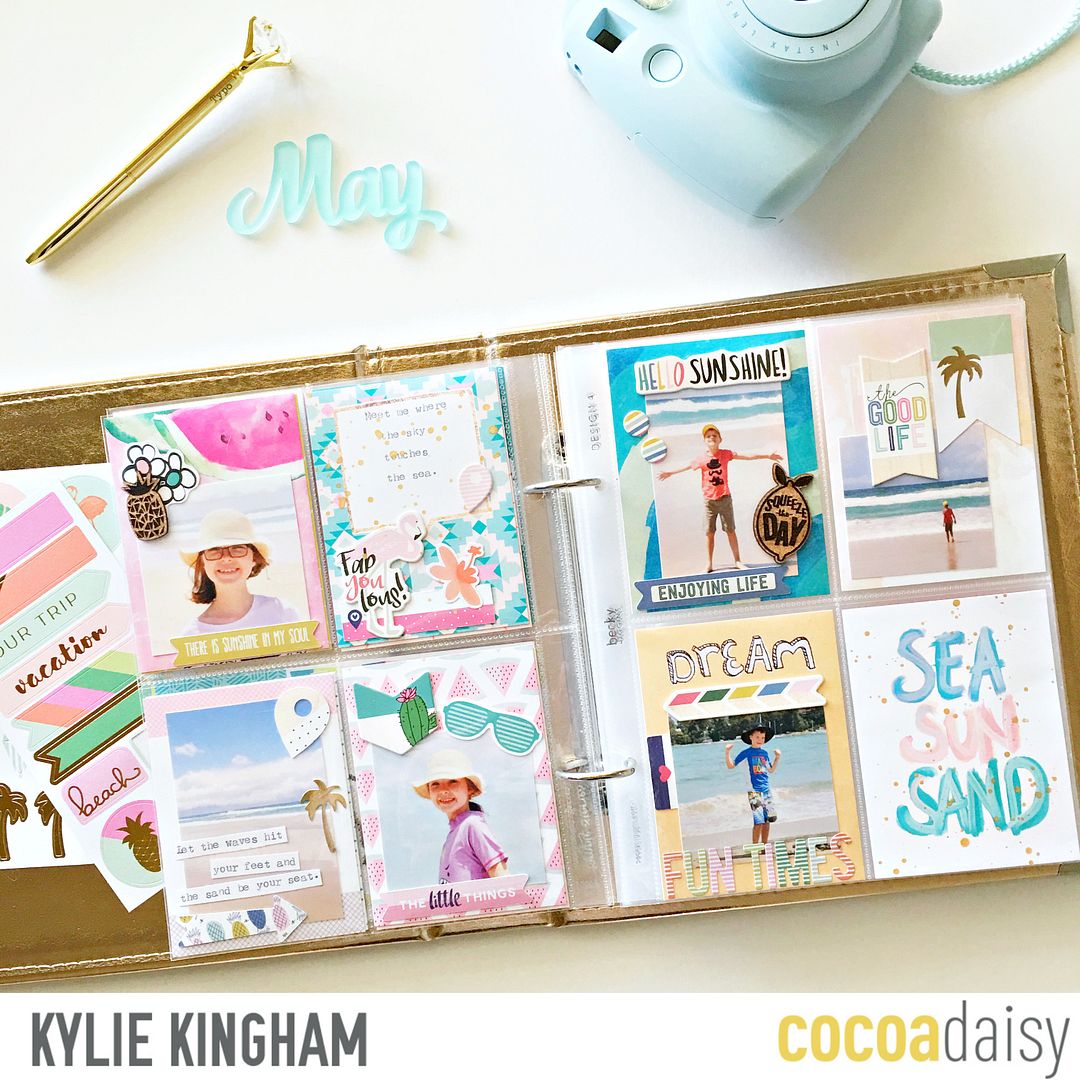 and a close-up of the goodness… I love those journaling strips on top of the beach picture!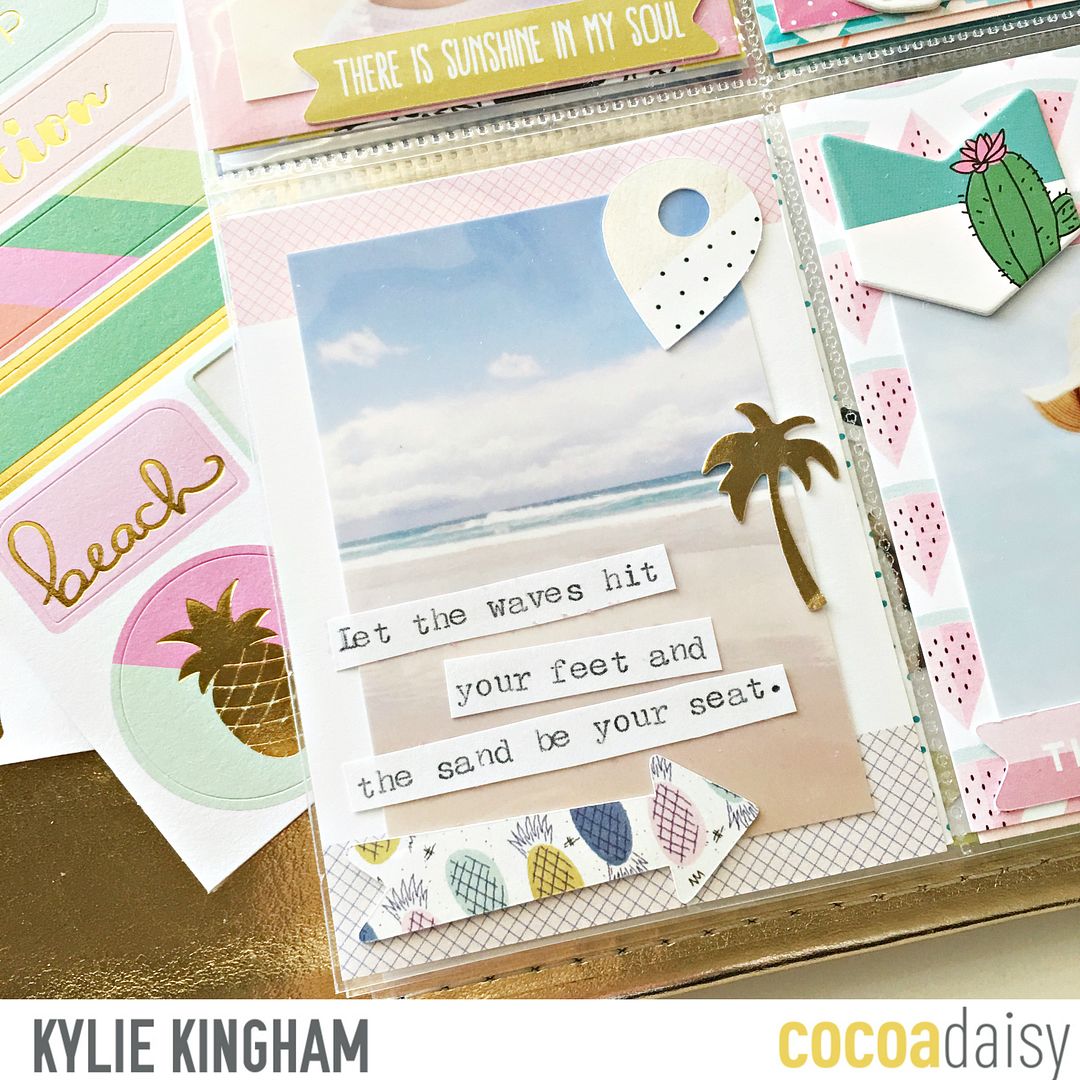 Next is Marie and she has created two amazing pages to share with us
Wow, I'd sure like to visit there wouldn't you?
And finally, here is my take on the DITL kit.  This month marks my 40th birthday and I like to make an album every decade about me.  I am really enjoying using the smaller scale of this album and might have to look into this for my next Project Life albums.
I've also created a video of my album and my thoughts behind making this if you'd like to see the inside story.
Thank you for joining my team mates and I here on the blog, don't forget to share what you've created with the DITL kits on the FB page, gallery, and Instagram; we love to see!